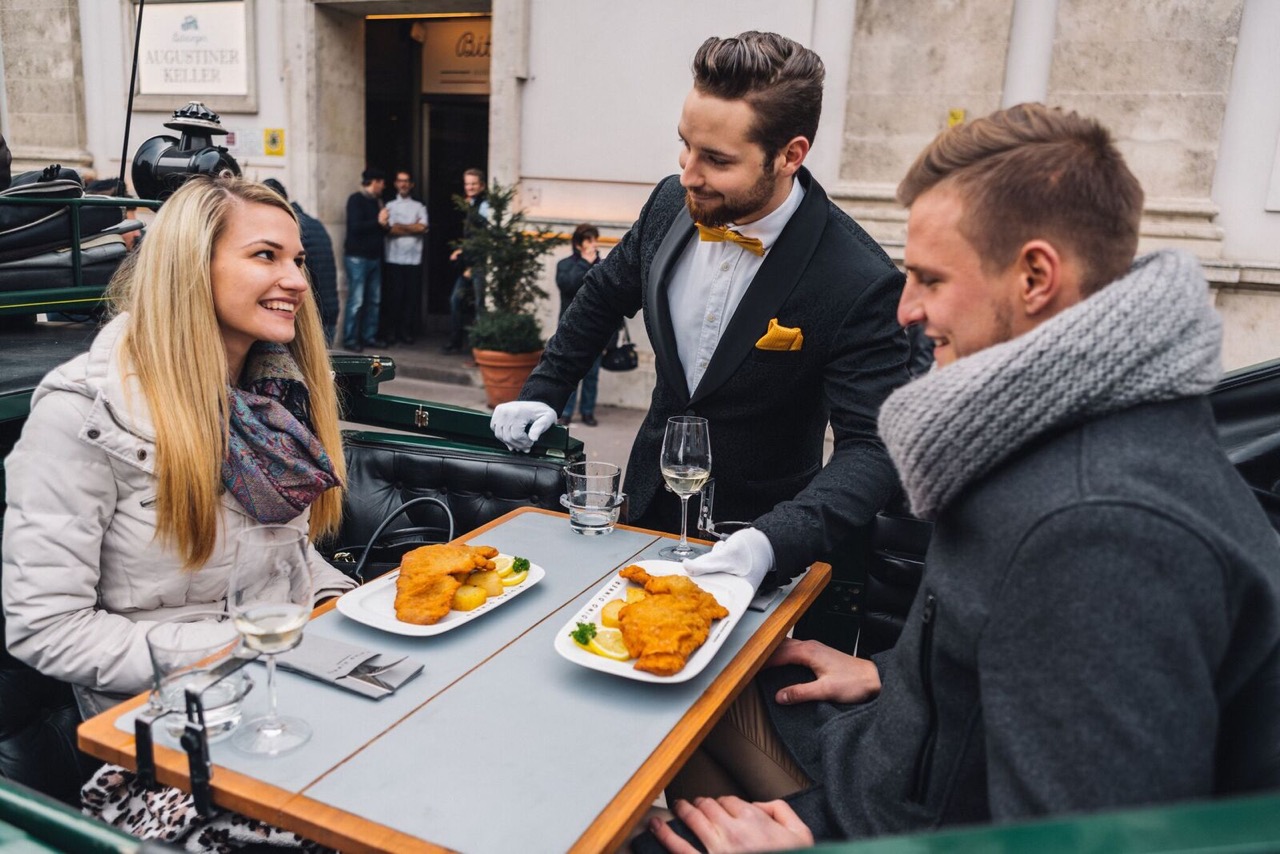 It is our goal to provide our guests with offers to enjoy Vienna in a unique yet very "Viennese" way. Therefore, our friends at Riding Dinner are ready to take you on a wonderful ride where you will experience the best of Vienna sights as well as the Cuisine from some of the top local restaurants.
A Message from our friends at Riding Dinner:
"Have you already enjoyed a blend of Viennese delicacies and the ambience of the exiting city center in combination with a nostalgic horse-carriage-ride? – Riding Dinner makes it possible for the first time with its worldwide unique concept and offers you to experience the city of Vienna from a very intimate and close perspective.
Depending on the length and the package we offer one to four seats per horse-carriage. Food and beverages will be served right into your horse-carriage by our selected Viennese traditional restaurants at defined stops.
To learn more about Riding Dinner and their various packages please click here